Wally Badgett, Miles City, Montana/ Western Cartoonist
Wally Badgett grew up on ranch on Otter Creek, one river drainage over from the Northern Cheyenne Nation in eastern Montana. He lives in Miles City where he was a deputy sheriff for several years before taking on the job of rodeo coach at Miles Community College. Wally's best known as the creator of the cartoon "Earl" which is syndicated to approximately 150 newspapers scattered across rural America. Visit Wally's website, www.mctinstar.com.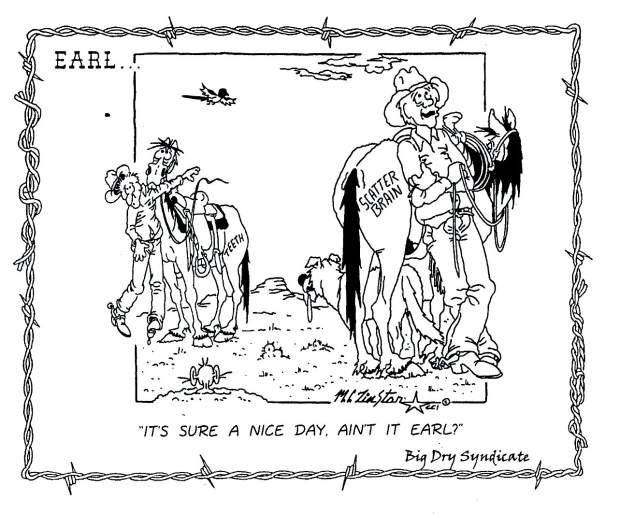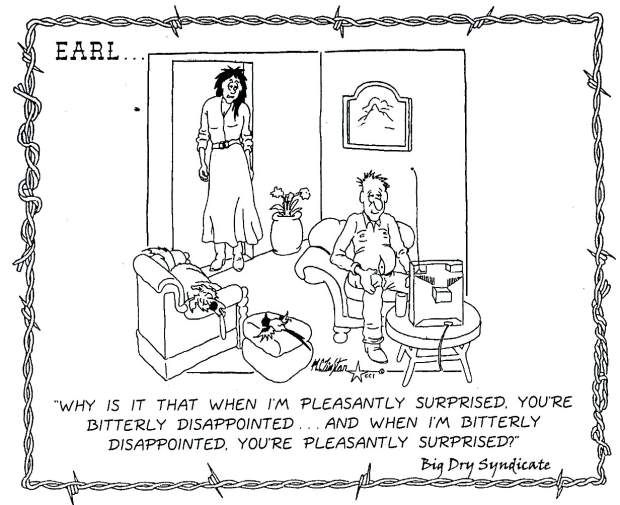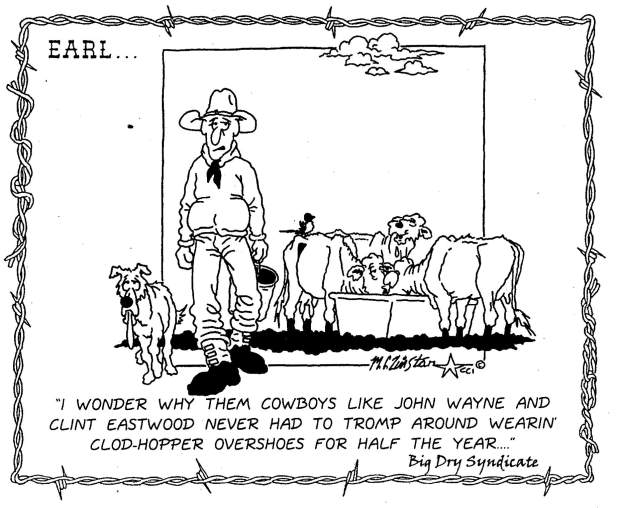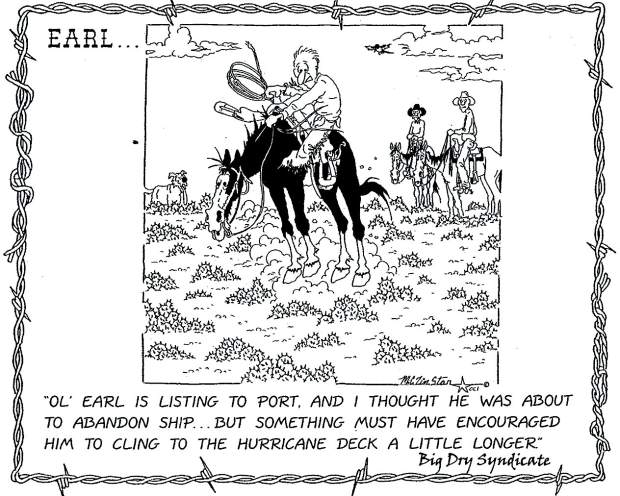 Dave Boggess of Butte, Montana/ Carver, Painter, and Sculptor
Dave Boggess was born in West Virginia but grew up in Butte. His first love is exploring the mountains and observing nature first-hand. After being hurt on the job in 1996 he started photographing, painting and carving, often using wood, rocks, and antlers he finds in the woods. He's been known to drop off his sculptures in public places anonymously.
Mark Browning of Miles City, Montana/ Arts Administrator and Visual Artist
Mark Browning is a third generation Miles "Cityan" who grew up curious. He says that with a 12th grade education, "I didn't learn my liberal values off at some University. Largely they came from public radio." In 1977, along with a small group of arts lovers, Mark began restoring the old Miles City Water Works into a museum and art center. The renovations have continued to this day and Mark has been at the center of the cement dust. An edifice dedicated to water and art, Mark sometimes calls the building his concrete mistress.
Kristi Hager of Missoula, Montana/ Visual and Performance Artist
Kristi is a visual and performance artist who lives in Missoula and who twice has organized The Cool Water Hula at the Berkeley Pit in Butte with over 200 dancers and singers bringing beauty, humor, and good will to the ongoing clean-up effort. Kristi is originally from Delaware but for over a decade looked down into the waters of the pit from her painting studio in Butte.
William Ohrmann of Drummond, Montana/ Sculptor, Painter, and Retired Rancher
William Ohrmann was an accomplished wood carver even before retiring from running a registered Angus cattle ranch near Drummond. At 80 he started welding full sized animals out of steel and making paintings that comment on man's inhumanity to nature, to each other, and to the creatures with which we share this planet. He and his wife, Phyllis, operate a museum and gallery near their home. Visit www.ohrmannmuseum.com.
Toni Seccomb of Butte, Montana/ Sculptor and Artist
Toni Seccombknew she was destined to be an artist at the age of five. She grew up in rural Wisconsin, and attended a one-room school. Her father, Tony, collected scrap metal and taught his daughter to appreciate, manipulate, and weld metals. After an art degree in college she moved around the country but when she found Butte, she knew she'd found home. Visit www.mainstopegallery.com/Toni/Toni.html
Monte Yellow Bird, Sr. ( Black Pinto Horse ) of Great Falls, Montana/ Painter, Artist, and Educator
Monte Yellow Bird Sr. is an artist and community builder. A member of the Arikara and Hidatsa Nation, he lives in Great Falls with his wife. He grew up in White Shield, North Dakota, part of a family of 15 -- one mother, one father, no twins. His father was an accomplished jazz sax player. Monte has been able to use his talents, education, and personality to create art and educate people with the symbols and meaning of his artwork. Visit www.blackpintohorsefinearts.com.